About Us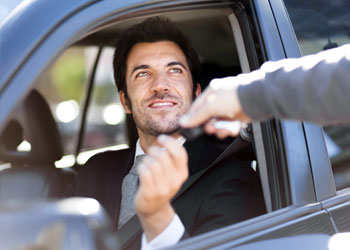 KeyWizard have many years specialist experience in replacing car keys and remote fobs. Breaking a car key in a lock, having your car keys stolen or even losing your keys can be a stressful event as most of the time you only suffer this problem when you need your car. KeyWizard are aware that every customer is a priority. We aim to resolve your issue as quickly and efficiently as we can and with minimal fuss.
All our work is tested and guaranteed and we offer a skilled, competent service giving you peace of mind that your new replacement key is as good as the key we have replaced. We aim to offer competitive prices and can help with most makes and models of vehicle. Customer care and a good customer experience is our main focus and getting the job done right first time every time.
If you're interested in talking to us about your requirements, please fill in the brief contact form, linked below, or give us a ring on:
T: 07779 11 22 33.
Experience
KeyWizard have many years experience in the key repair industry with 100's of happy customers. We specialise in key and fob, repair and replacement on the following manufacturers vehicles.
Manufacturers
Audi, Bentley, BMW, Citroen, Ferrari, Fiat, Ford, Honda, Hyundai, Jaguar, Lexus, Mazda, Mercedes, Mitsubishi, Nissan, Peugeot, Porsche, Renault, Saab, Seat, Skoda, Suzuki, Toyota, Vauxhall, Volkswagon and Volvo.
Lost, Stolen or Broken Keys
We have replaced and repaired broken keys. Removed broken key parts from ignitions and door locks and have accessed vehicles where customers have locked themselves out. KeyWizard can regain entry to a vehicle quickly with no damage to the vehicle.
24 hour lockout service
Note: The car lockout service where our technician will gain entry to a locked vehicle without a key requires proof of identity and ownership of the vehicle before KeyWizard will attempt to gain entry to any vehicle.